ASCEND HOTEL COLLECTION®: let the destination reach you.
Sometimes the best travel experiences can't be found in a guidebook. Each Ascend® hotel is a unique reflection of its local community, with staff committed to sharing their insider knowledge of the places, moments and experiences that makes each destination special.

CAMBRIA hotels & suites®: where everybody is somebody.
It doesn't matter if you stay with us once a year or once a month—at Cambria hotels & suites® you're always a VIP. The vibe here is upscale but never uptight—and our modern, stylish rooms make you feel like you've been upgraded.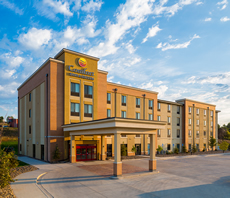 COMFORT INN®: RESTED. SET. GO.®
When you travel, what do you need to be ready for the day ahead? At Comfort Inn® hotels we think we've got a pretty good idea. With all the amenities you need, and hotels everywhere you want to be, Comfort Inn will get you rested and ready for anything.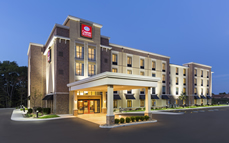 COMFORT SUITES®: RESTED. SET. GO.®
Bigger really is better. And at Comfort Suites hotels, you'll find more of the space you need to spread out, relax or work. We have the essentials you need to stay on your game and be your best.

SLEEP INN®: DREAM BETTER HERE®
Every Sleep Inn® hotel is a simply stylish sanctuary that's designed for a happy night's sleep. You'll find fresh design elements around every corner, each inspired by nature to refresh and relax.

QUALITY®: GET YOUR MONEY'S WORTH
At Quality hotels, you get real value for your hard-earned money. Our "Value Qs" assure you get your money's worth, so you can relax and focus on the people and experiences you came for.

CLARION®: GET TOGETHER
We believe that life is better when you get together, so Clarion hotels provide the meeting space, catering, restaurant, bar and social atmosphere that make it the perfect place to meet up in person for any business or special occasion.

MAINSTAY SUITES®: LIVE LIKE HOME
Being away from home doesn't mean you have to be out of balance. Let MainStay Suites extended stay hotels help you maintain your lifestyle during longer stays—while enjoying the perks of hotel living.

SUBURBAN EXTENDED STAY HOTEL®: HOTELS FOR REAL LIFE
Can a simple solution to your longer-term housing needs be as pleasant as it is affordable? Suburban Extended Stay Hotel studio suites come with just the right hotel amenities so you can stay in both comfort and convenience.

ECONO LODGE®: EASY STOP ON THE ROAD
Econo Lodge hotels are the familiar name that makes travel simple. We're easy to find, easy to book and easy on your wallet. We think that just makes travel a little easier on everyone.

RODEWAY INN®: GOOD NIGHT. GREAT SAVINGS.
When all you need is a solid deal on a simple stay, Rodeway Inn hotels are just what you're looking for. Rodeway Inn brand offer the travel basics with the reliability and security of a national brand you can trust.