Awards and Recognition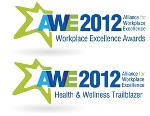 Alliance for Workplace Excellence
Workplace Excellence Award & Health and Wellness Trailblazer Award

Choice Hotels was recognized for the 10th consecutive year for an outstanding commitment to overall workplace quality and for the sixth consecutive year for its outstanding commitment to employee health and wellness and development of innovative programs.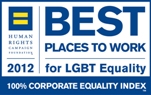 Human Rights Campaign
Best Place to Work for LGBT Equality

Choice Hotels was recognized by the Human Rights Campaign's as one of the best places to work for LGBT Equality, thanks to the company's perfect 100 percent score on the HRC's 2012 Corporate Equality Index.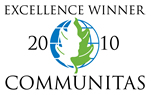 Communitas Award
2010 Excellence Award

Choice Hotels was recognized for its corporate giving and community service efforts.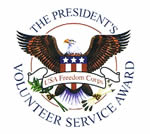 2010 President's Volunteer Service Award
Gold Award Recipient

Choice Hotels was recognized for its contribution to the Manna Smart Snacks Volunteer Program, which supports local needy elementary school students with backpacks full of kid-friendly food every Friday so they have food on the weekends and over the summer when there are no school meals to sustain them.
2010 Winner
Strategic Alignment, Team Category

The human resources leadership team was recognized for its role in enhancing employee engagement, overall job satisfaction, and employee on-boarding.
Savoy Professional Magazine
Top 100 Companies To Work For

Choice Hotels was recognized in 2009 as one of the nation's top employers by this business magazine for African-American entrepreneurs and executives.
Training Magazine
Top 125

2012 marks the seventh consecutive year that Choice Hotels was ranked among the top companies nationwide in the area of employer-sponsored workforce training and development.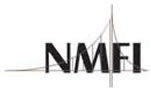 National Minority Franchising Initiative
2010 Top 50 Franchises for Minorities

Choice Hotels was recognized for the fourth consecutive year that the award has been given out as one of the top 50 franchisors for minorities.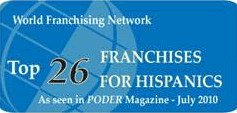 World Franchising Network
Top 26 Franchises For Hispanics

The World Franchising Network selected Choice as the only hotel company for its annual list of the Top 26 Franchises for Hispanics. The results were published in PODER Magazine.